PRODUCTIVITY & FLEXIBILITY
Innovative foldable communication device
Multitasking made easy
Dual screen
Surface innovation for increased productivity with 2 x Gorilla Glass 5.6 inches screens. Fold one screen to make calls.
Microsoft applications
Microsoft 365 built in applications,

Android™ apps and Google Play. Work on Surface Duo or on computer, your files will update instantly.
Flexible
Foldable 360 degrees with 6 modes perfect for using two apps at once. Drag & drop, compare, present, scroll on full view, hold like a book or as a smartphone.
Portable
Weighting only 250 grams and as big as 9.9 mm when folded, the ultra thin Surface Duo fits in your pocket with ease.
CONNECTIVITY AND ORGANISATION
Video conferencing
Work remote and virtually meet and connect with your team from anywhere with high quality audio and video while safely sharing content and your screen. Surface Duo supports video conferencing on Microsoft Teams and Skype up to 1080p at 30fps. No need to go back and forth on different aps, take notes or present with side by side apps.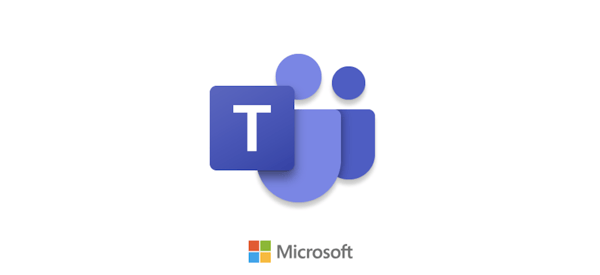 PRODUCTIVITY AND SECURITY
Microsoft 365 built-in applications
Microsoft Office (Word, Excel, PowerPoint, Office Lens, PDF Reader), Microsoft Outlook, Microsoft Teams Microsoft OneDrive, Microsoft Edge, Microsoft OneNote, Microsoft To Do, Microsoft News, Microsoft Authenticator, Microsoft Bing Search, Intune Company Portal, LinkedIn, Microsoft Solitaire Collection, Surface Audio.
WINDOWS VIRTUAL DESKTOP
Complex business and Security requirements
Do not interrupt your work flow. Access your desktop from your phone and vice versa. Start editing a document on your phone and continue on PC. Files are updated and secure in the cloud, easily accessible from any device.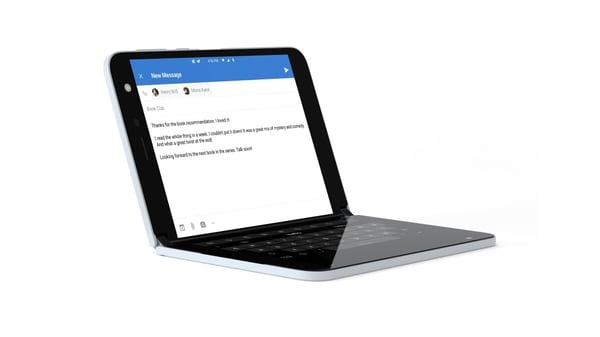 CLOUD BASED MANAGEMENT
Device management solutions
Stay in control, manage employee or company owned devices and keep data safe with a multitude of device management solutions. From App Protection Policies deployment to Fully Managed Android Enterprise you choose what level of control you have over business devices or personal ones to ensure company related data is safe.
SECURITY
Built in protection - Android 10
Your data, identity and device are secured against malware with the integrated Android OS and Google service layers. Meet corporate compliance requirements with the Enterprise Mobility Management. Your IT support team have the tools to prevent data loss and enforce compliance. Separate work from home and keep company data secure with multi-profile support and device-management options.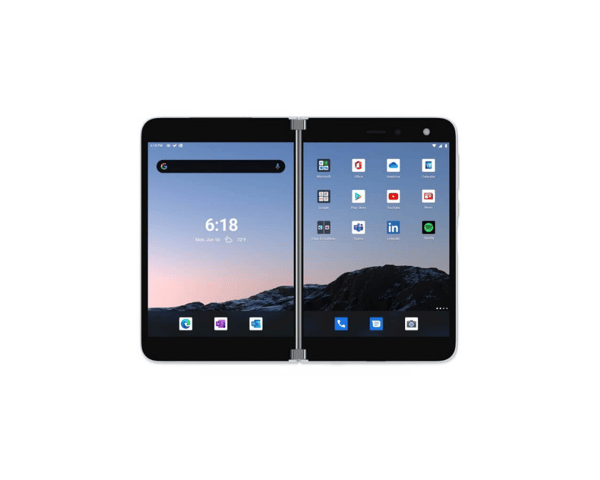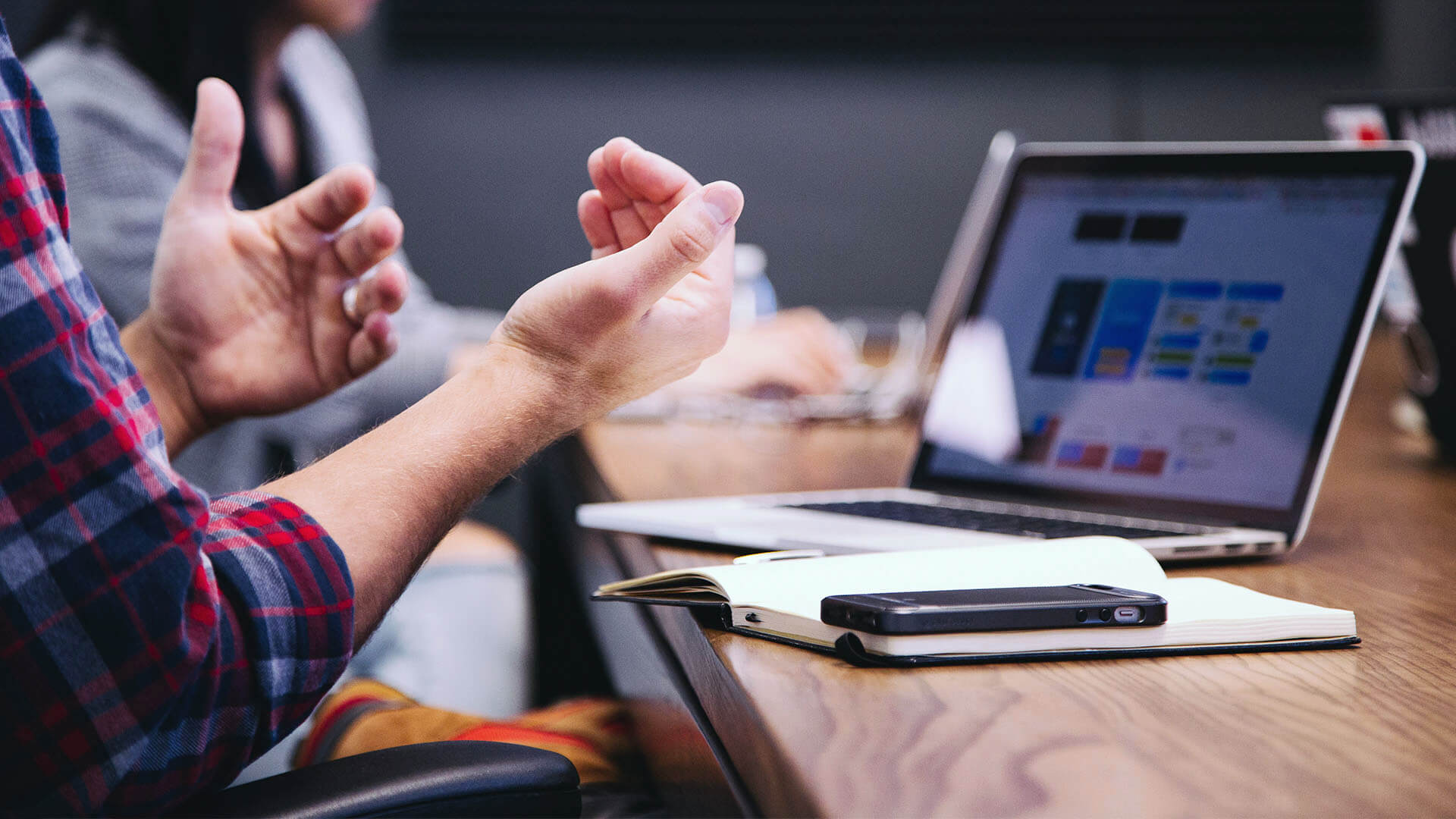 "
I am a big multi-tasker and I like to have many things open at the same time. I am
that guy
with 100+ Chrome tabs open, across 4 windows on 3 monitors. I also like to do photo editing, video editing and write simultaneously. So, naturally, the Surface Duo is my go-to device.
"
Technical features
All-day battery life with
Two 5.6 inches screens, 8.3 inches unfolded
Read, stream when folded
Write on screen
Adaptive keyboard
Secure access with built-in fingerprint reader
Access everything from your phone on your computer with the Your Phone app and Windows 10 PC
Lightweight only 250 grams
4K video recording