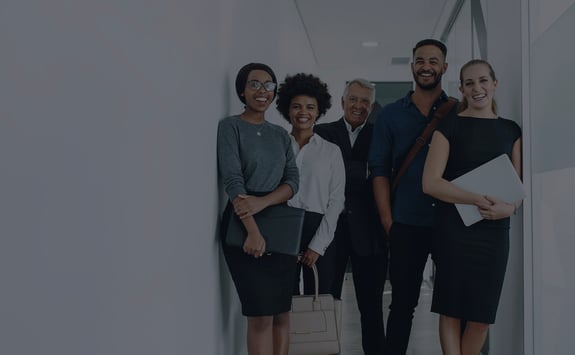 ABOUT US
with you every step of the way
trusted for 15 years to maximise technology potential for forward thinking businesses
Established in 2006, IT IN BUSINESS is an independent managed IT services provider with an excellent track record and over 15 years' proven experience. We build and maintain highly reliable, modern and efficient Business IT networks using a wide array of cloud first technologies.
We cater to a handful of industries and our customers operate on every continent. As we work with a limited number of clients we are able to maximise the quality of our overall engagement and maintain a very high level service.
Our unique strength is in our unparalleled commitment to care for the unique and ever-changing needs of our clients' businesses.
We provide you the technology, help and support to run a highly successful business without ever having to worry about IT. We focus on what matters to your business, keeping your costs low and maintaining the return of your investment at the most efficient levels.
what you get working with us
simplicity and straightforwardness - at every level

best-in-class quality of service

our commitment to go the extra mile, every time

tested and proven technologies and processes

total transparency & honesty, throughout

1st class service by genuine, reliable, well experienced people

stay on top of on next generation technologies
security and continuity built in as a core focus -no extra charges!

all inclusive, proactive first approach

tailor-made solutions unique to you and your business needs

increased productivity as we liaise with all 3rd parties

global and onsite 24/7 support - if you have foreign offices

strategically driven technological improvements

Microsoft Silver Partner
TOUCH
Responsibility first
Responsibility first
We take every precaution to ensure that your systems function without interruption. We take full responsibility for everything that we are asked to monitor and maintain.
TOUCH
Tools, Processes and  People
Tools, Processes and  People
We invest heavily in our own infrastructure to ensure our highly talented engineers have all the right tools to look after your systems.
TOUCH
Platform solutions
Platform solutions
We implement tested and proven solutions to maximise productivity and value for your business, eliminate redundant IT-related costs, plan and action with a clear, thought-through road map, and are committed to helping your business reach its goals. 
meet our amazing team
Our friendly and honest team are easy to work with. Just like your own staff we will get to know you and your team and will become a helpful addition to your business operations.
our business partners
We have the best technology partners to ensure our clients have access to best solutions.
our offices
IT Services & Cloud Support in London
City of London - 1st floor, 40 Gracechurch Street, London EC3V 0BT
Elstree - 720 Centennial Park, Elstree, Hertfordshire, WD6 3SY
request a call back
We will be in touch in less than 2 hours.